Castle, Ninja, Samurai Tour
Discover, See, and Feel the History of Japan
Odawara Castle is the centerpiece for this guided exploration of the Warring States period of Japanese history. Visit the onsite Ninja Museum, Samurai Museum, and walk the grounds of Odawara Castle as we learn and discover the amazing times of the samurai.
Enjoy access to Ninja, Samurai, and Castle
Share your interests and make it yours
Discover and experience the time of the Samurai and Ninja! The famed Odawara Castle is the site for this amazing experience as the tales and stories of the Ninja, Samurai, and Warring States period of Japanese history come to life. Follow in the steps of past samurai, daimyo, and ancient travelers as these colorful tales of the past come to life. Odawara was the center of one of Japan's most famous and powerful clans who were served by samurai and ninja.

Our experience will take us the the Ninja Museum to see some artifacts and learn about ninja tools. We will also visit the samurai museum to see authentic swords and armor on display. Our time will also include a walk around the castle grounds to talk about the battles and sieges fought here. A short stop at a local popular shrine is also included. There is so much to see and do during this amazing time.
・Odawara Castle Grounds Tour
・Samurai Museum
・Ninja Museum
・Ninomiya Shrine
・Bilingual Local Professional
Your host for this experience has close ties to the castle, ninja, and samurai museums. He has shared, translated, and created content about the history of Odawara and the surrounding area for many years. The bilingual host has deep roots in the area and has hosted people from all over the world, promoted the area in foreign media, and looks forward to sharing the rich history and culture of the area with you.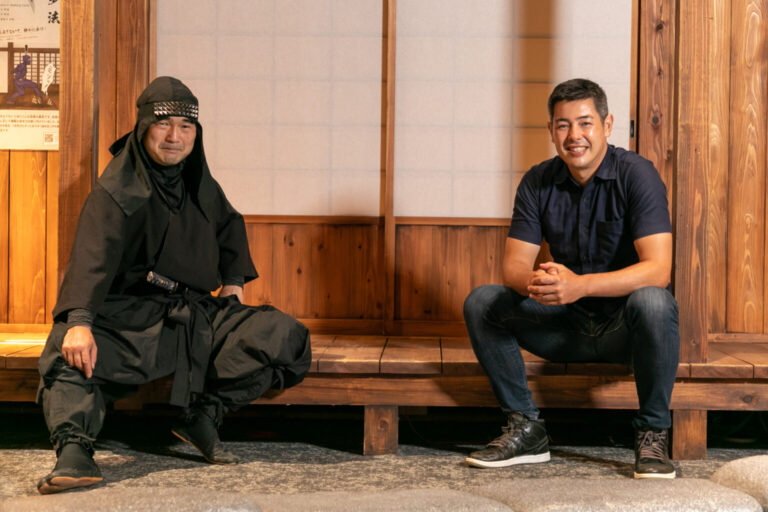 What's Included & What to Bring
Entrance for all the places and museums will be included. We ask that you wear some comfortable shoes to better enjoy our exploration of the area. Please bring water or be prepared to purchase a drink at a vending machine if needed. Loos fitting and comfortable shoes are also recommended.
Odawara Castle is a short 10 minute walk from the East Gate of Odawara Station. The Odawara Castle grounds will be the main focus of this experience. The grounds also including the Samurai Museum, Ninja Museum, Odawara Castle, and Ninomiya Shrine.