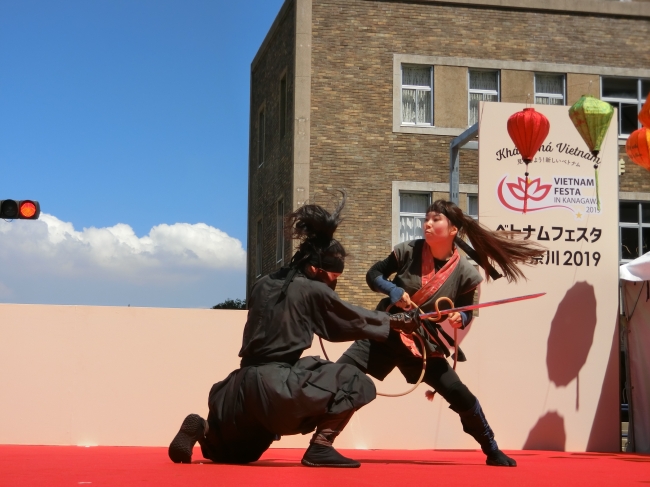 During the Rugby World Cup 2019 the Wallabies are staying in the city of Odawara, also home to the legendary Fuma Ninja! Join us for Ninja shows and the Odawara Booth at the Rugby Fan Zone in Yokohama Park to learn more about the city the Wallabies are based and the history of the area!
Ninja Show Dates: October 5th
Times: 13:15~13:45 / 15:25~15~45
Venue: Yokohama Park Rugby Fan Zone
Odawara Booth: 10/5 10/13 11/2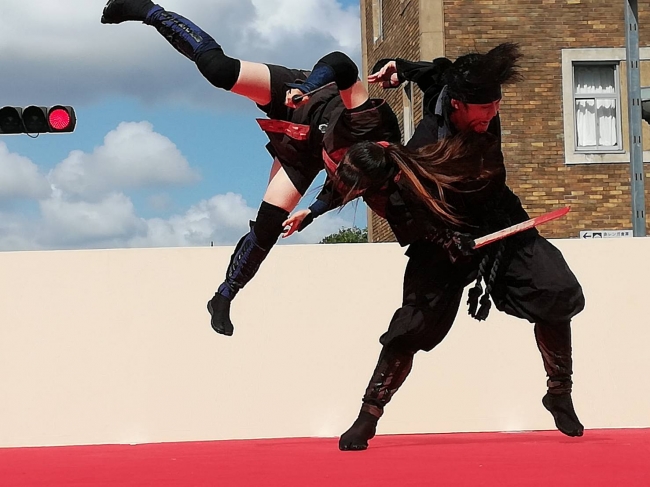 The famed Fuma Ninja of Odawara will be the basis of a stage show presented at the Rugby Fan Zone in Yokohama. The exciting stage show will feature Japanese drums and flutes, shamisen music, and more traditional Japanese music as the background for the action show.
The Fuma Ninja are one of the most famous ninja clans in Japanese history. They served the Hojo family for generations during the warring states period in Japan. The Fuma Ninja played a supporting military role during the age of civil war and were known to protect and defend everyone in society.
The Fuma Ninja have been used in Japanese pop culture staples such as video games and manga. This is an opportunity to see, feel, and experience a special part of Japanese culture and history. We look forward to seeing you at the Rugby Fan Zone`s Odawara booth!
Music Show: "Fuma Ninja, Legend of Odawara" featuring traditional music and instuments
October 19th 13:00 ~ 13:30
November 2nd 12:45~13:15 14:15~14:45