Odawara is located just a short train ride from Tokyo. The city lies between the famed cities on Tokyo and Kyoto. Odawara is your stop when traveling to Hakone. The city has a rich history to explore and experiences to discover. Welcome to Odawara.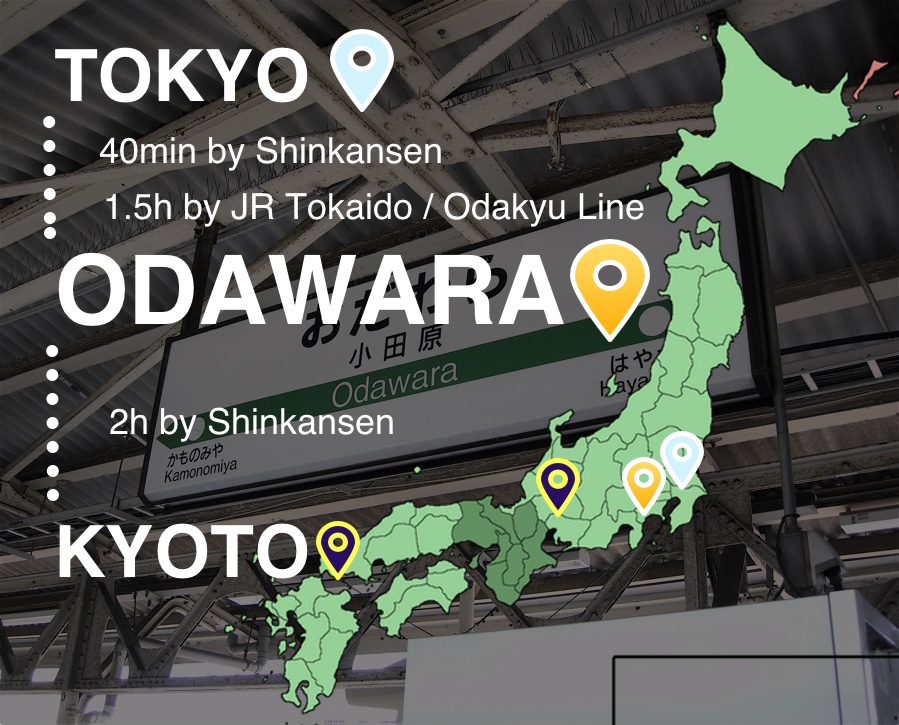 Odawara Station has been a convenient and busy transportation hub for the Hakone, Izu, and Western Kanagawa areas. The Tokaido Shinkansen, Odakyu Line, JR Tokaido Line, and Daiyuzan line all make a stop here. There are also buses running from Odawara to Hakone that start here.
A wonderful historic city nestled between the sea and mountains. Another side of Japan, close to Tokyo.